HATTECH Exhaust Systems
Get a comprehensive insight into the range of HATTECH exhaust systems that are developed and manufactured in Germany.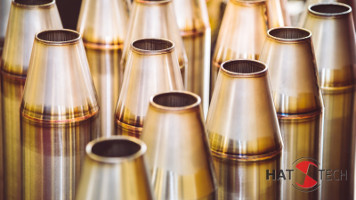 Exhaust systems for BMW, Scrambler, Bobber, Café Racer, and more
We are your specialist for exhaust systems. HATTECH relies on sophisticated, custom ideas that are implemented precisely in high-quality craftsmanship in Germany.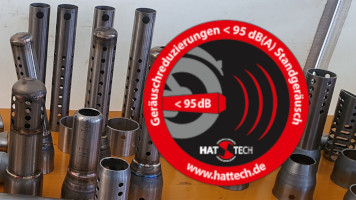 With HATTECH Noise Reductions, existing exhaust systems on many models can be made quieter across all load ranges. In this process, an idling noise measurement of 92-95 dB(A) can be achieved.
HATTECH GUNBALL Universal Silencer with screw-on or weldable bracket for various 2V-Boxer models with E-mark. Available as a dual silencer or in left and right-sided configurations.
Special Offers
Project- and Product-Highlights
In this section, we regularly showcase selected highlights of our projects and products in images. Check back often – it's worth it!
HATTECH Noise Reductions
HATTECH GUNBALL Universal
Our Products & Services at a Glance